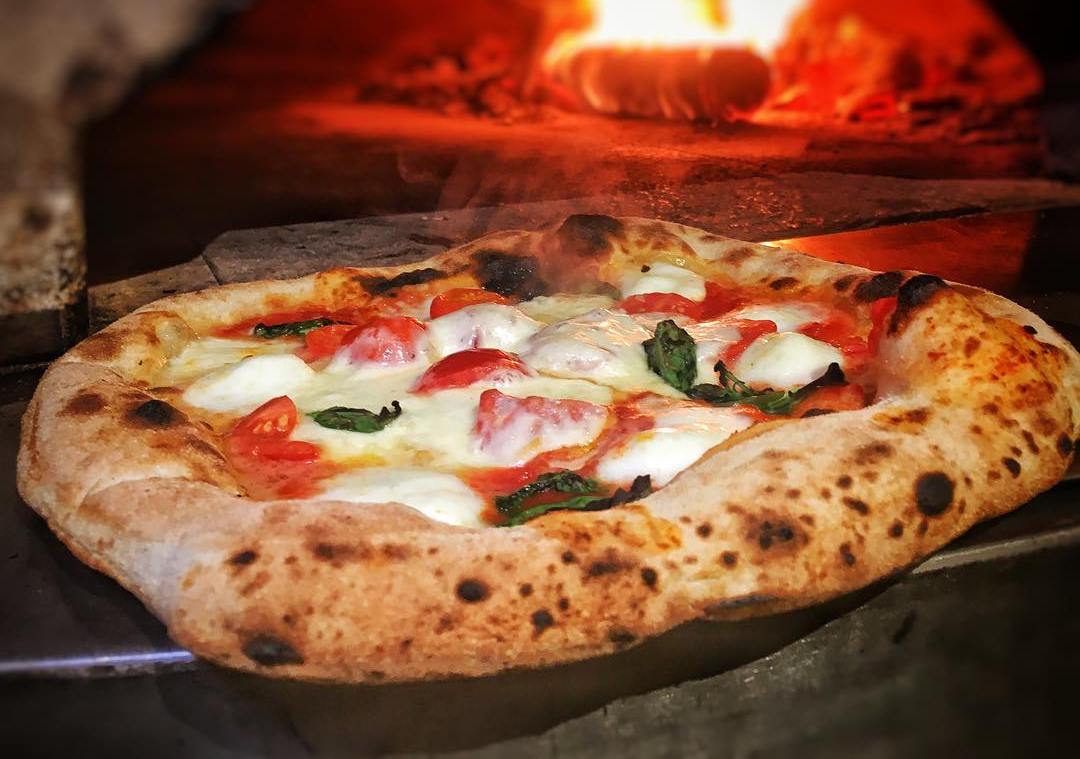 Fragrant and soft, with a crisp outer crust. This is Neapolitan pizza.
Celebrated and sometimes argued over, occasionally subject to famous reinterpretations, Neapolitan pizza has rightly become a Unesco cultural heritage item to be protected, showcased and shared.
The origins of Neapolitan pizza are ancient (17th century), but pizza as we know it today, with "tomato and mozzarella" has been around since the mid-nineteenth century.
To be true to its origins, authentic Neapolitan pizza must be cooked in a wood-burning oven at a very high temperature. When the pizza goes into the oven it undergoes thermal shock. It actually cooks in under a minute.
"Simple" pizza represents Italy all over the world.
To make it properly, every individual ingredient must be carefully selected to obtain the end result; and this starts with the oven.
Ambrogi professional wood-fuelled ovens have all the capacity to reach the correct temperature and maintain it for continuous pizza cooking.
The original recipe for Neapolitan pizza requires a soft dough with a high water content, which cooks best on surfaces of refractory terracotta, giving perfect soft results. Furthermore, the refractory cooking surface absorbs the moisture in the dough, allowing it to cook correctly.
The dome-shaped roof should be well-balanced. The dome should not be too high, but not too low either. Ambrogi professional ovens find the precise balance thanks to their unique characteristics, which are different from ordinary ovens. This difference is the result of trials, research and long experience.
Ambrogi srl is an Italian company whose products are manufactured entirely in Milan; 80 years of experience make it a benchmark for master pizza chefs.