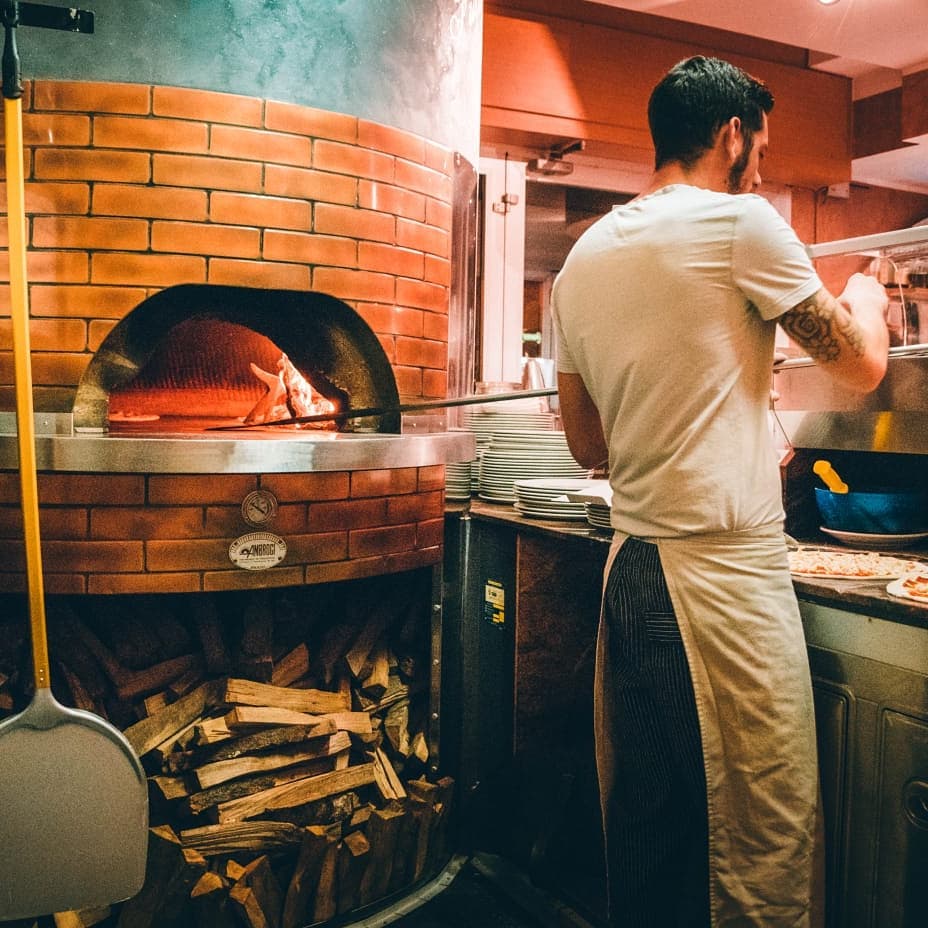 In our Bel Paese, pizza is a genuine must-have, impossible to live without.
The secrets to a good pizza are undoubtedly high-quality ingredients and excellent dough, but a primary role is also played by the pizza oven, which determines the cooking and colouring of the crust.
In a period of history like the one we are experiencing, with sudden closures of restaurants forcing us to rely on home deliveries, installing an excellent oven for takeaway pizzas in your professional pizzeria is a great way to continue serving customers or acquire new ones.
Even once the pandemic is over, this is something that will tend to last, particularly at times when staying at home with friends becomes a pleasure when accompanied by ready-to-eat food.
Why rely on Ambrogi for takeaway pizza ovens
In the restaurant world, success depends on the relationship you manage to establish with customers, based on loyalty and food quality.
This is why it's a good idea to get all the best equipment for satisfactory results, by turning to professionals in the sector, like Ambrogi.
The strength of our company, which has been producing professional pizza ovens for more than 80 years, lies entirely in the excellent construction of our products, made entirely using the highest quality materials.
Our range of gas and wood-fired pizza ovens is wide, and the choice of the right oven depends on its intended use, its size, outer finish and type of material used.
Ambrogi ovens for takeaway pizzas
Buying an Ambrogi professional oven for takeaway pizzas means putting your trust in a brand whose focus is quality, because all our ovens are made entirely by hand according to well-defined criteria of aesthetics and functionality.
So with an Ambrogi professional oven for takeaway pizzas, not only is the cooking excellent in every way; the visual impact in the kitchen is also very attractive.
There are numerous models to choose from, first and foremost the classic Napoli, medium-sized and with superb finish, and also available in the Gran Napoli version, larger and with an unusual conical shape; or the iconic Amalfi, immediately recognisable for its stainless steel and copper cladding and now customisable with a highly impactful mosaic coating.   If your aim is to buy a top-quality professional oven for takeaway pizzas that will last many years and give constant performance without excessive extraordinary maintenance, don't hesitate to contact us.