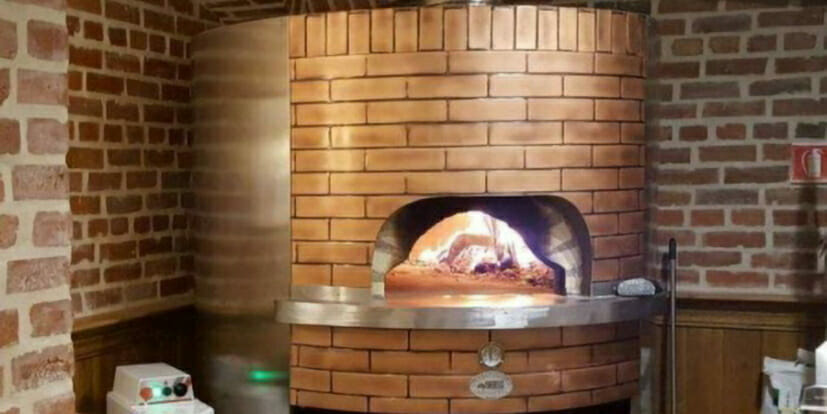 The Amalfi pizza oven has been our flagship product since 1977. Its excellent performance, simple installation, aesthetic impact and compact structure, complete with wood-storage chamber, make this model a best seller. Even today, after so many years and so many new models.
Like any other Ambrogi oven, it proves that a classic fixed oven is the optimum solution for professional pizza cooking. Designed to meet all production needs, the Amalfi is made using a special combination of raw materials which guarantee extreme durability and even cooking. It also prevents temperature drops and heat dispersion, ensuring minimum fuel use.
The wood or gas-fuelled Amalfi is assembled, where possible, directly in your restaurant or pizzeria by our expert team. Where on-site assembly is not possible, the oven is delivered to your restaurant or pizzeria already assembled and ready for use. Completely insulated and without the need for any additional finish, your Amalfi wood or gas oven has an outer structure in stainless steel and copper front panels, which are available in a choice of several finishes.
Alongside this unmistakable classic version, we have recently added a new finish. The elegant combination of steel and mosaic, with its iridescent shades and reflective surfaces, makes the oven the focal point of any space. Choose the mosaic design that best suits your decor; the result is an artisan oven that's unique and highly impactful.
Considering its internal dimensions, the Amalfi pizza oven is compact and occupies little space. The Amalfi's cylindrical shape enhances its appearance and allows better use of space; the opening can be placed in a position convenient to the workspace and the height of the worktop.